Join Now for Free
Create your free page in just two minutes!
The page you requested is for IndustryHuddle members only. Please sign in or join now to continue.
IndustryHuddle is a Social Trade Network
for professionals, manufacturers, distributors, contractors, reps, service providers, and customers in more than 60 industries. Our B2B online community will help you connect with others in your industry, increase sales and grow your business network. View our industries »
Connect with companies and professionals in your industry
Upload bids, send quotes and request product samples
Gain access to special trade promotions and savings
Make online sales with only the companies that you select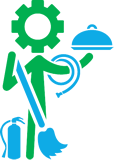 Reach New Customers and Grow Your Sales!
Customize your profile to let customers know exactly what products and services your company provides.
Join IndustryHuddle today to find new sales leads and expand your business network.
Control who can see your Promotions & Listings
Buy & Sell Products Online Safely
Save Money on Operational & Business Expenses
Post & Take Advantage of Special Promotions

Request for Quote (RFQ)
Request Product Samples
Post and View Classifieds & Resumes
Stay Current with Industry News & Trade Shows
What Types of Companies use IndustryHuddle?
Manufacturers, Importers and Master Wholesalers
Distributors, Dealers and Wholesalers
Contractors
End-Users (Consumers)
Retailers in all Industries

Franchises
Manufacturers Reps
Industry Associations and Buying Groups
Trade Publications (Magazines, Online Media, etc.)
Service Providers (Legal, Logistics, Software, etc.)
Join IndustryHuddle for free and get connected instantly with companies that want to do business with you!