5 Star Film Company Ltd
Distributor, Dealer or Wholesaler
star-venue.co.uk
Are you sure you want to UnHuddle with ?
About
Introducing Our TV Channel Franchise!
A Rare Opportunity to Launch an already approved Pre-prepared Television Channel.
The "One World Television "Franchise.
The Channel is dedicated to supporting Performing Artistes,Creatives & the Greatest neglected Talent,the World over!
A Unique New Television Channel is available as a Licensable "International Franchise"
"Unique" Because?
It plays-out repeats only on Mondays as a catch-up formula. The Channel will not copy other Channels,as a pretense to appear popular at the expense of providing refreshing Content.
The Channel will focus on the Positive aspect of the Performing Arts,featuring Films Drama,Comedy,Stage Acts,Documentaries,Music & the Arts,and rarely plays-out themes of excessive Violence,Horror,Angst,and disturbing content. The Channel shall entreat a select Weekend Haven to retreat to!
Annual Sales Volume
Over $1 Billion
Number of Employees
10-19
My HuddlePost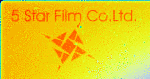 Introducing Our TV Channel Franchise!
A Rare Opportunity to Launch an already approved Pre-prepared Television Channel. A Unique opportunity for a qualified buyer to launch a pre-approved Channel within 5 Months.
Our Advantage
Differential definitions.
A. A Television Station: Contains the Infrastructure Master Control Studio,and is completely self sufficient,in as much as it plays-out its Program Content to a Satellite or Cable.
B. A Television Channel: Represents the Brand,and Management.
The Channel may contract a Broadcast Management Firm to Broadcast & Play-out Programs & Content to a Television Network via Satelite Up-link or Cable.
C. A Television Channel Franchise:
Ours is the only World-wide Brand available.
Consisting of a Brand Channel Business Model,incorporating an Operations Handbook, Management Software Modules,training,Consultation as well as all necessary pre-approved contracts,to enable a Purchaser who is ready to recruit staff, a prepared time-line advance to launch according to the operation manual procedures.
The Franchise Business Model has all the operation structures designated and in place,to enable a Franchisee to launch within 5 Months.
The associated contract Managers will be introduced to the Prospector during the due diligence period,when protocol allows verification of the Channels approval to proceed with the launch schedule.
To develop a New Channel from scratch would take from 2-3 years.
The only other option available is to buy a TV Station. This option is much more costly for a station that can reach up to 8 Million viewers,meanwhile our Channel can be up and running whilst the complex station sale transfer procedures & negotiations are still taking place.
Our Channel is Considerate to the Viewer
For this reason we are cautious about consigning the Sale to a Media Broker,for we know what the typical Media Buyers are looking for,and dont want the Channel to become another marketed production machine that pours out repeat after repeat in order to minimize costs to satisfy Shareholders interests. We are looking for buyers who will invest in quality Content,and enable the Channel to maintain a fresh approach that holds its own brand identity rather than following the road of copying what all the other Channels are Broadcasting.
Believing that this approach is considerate to the viewer and that strategies which involve copying other Channels merely to establish competitive rating statistics,creates viewer frustration and annoyance.
This Television Channel has the potential to stand apart and make a real difference within the Broadcasting. Industry.
Product Categories
Television Channel Franchise Agents,
Broadcast Content Distributors,
Television Series I.P.Contractors

This area is for IndustryHuddle members only. Please sign in or join IndustryHuddle now to continue.